Congresswoman Bice tours Iron Horse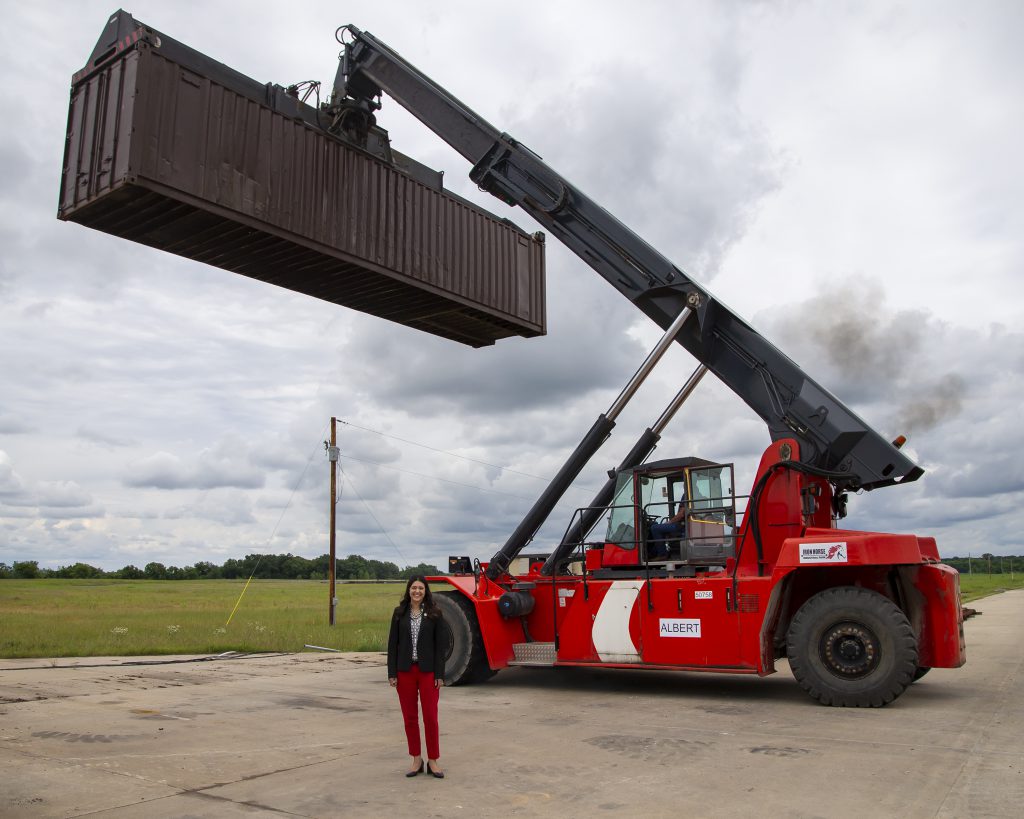 Oklahoma's Fifth Congressional District Representative Stephanie Bice paid a visit to Iron Horse Industrial Park in early June as part of her visits with constituents while Congress is on recess. Following meetings with the elected leadership of the Citizen Potawatomi Nation, Economic Development Director James C. Collard Ph.D. gave her a tour of the park and its on-site 47,000 sq. ft. manufacturing facility.
Congresswoman Bice had an opportunity to get a firsthand look some of the park's newest acquisitions. Under the supervision of Transload Facility Manager Randy Story, she took a seat in the reach stacker before he gave a brief demonstration of the machine's – nicknamed 'Albert' – capabilities in moving shipping containers.
"With this being Congresswoman Bice's first visit to Iron Horse, we thought the best way to show how dynamic our park and transload facility are to businesses operating here was to give her a hands-on demonstration," Dr. Collard said.
The park's transload facility is a big step forward for firms looking to ship their products by rail or road. Combined with Iron Horse's quick drive to Interstate 40 or direct rail connection to the Union Pacific national rail network, the transload makes moving containers to either transportation medium a short term process.
"We appreciate Congresswoman Bice taking the time to visit Iron Horse," Dr. Collard said. "She's very busy and watching a lot of issues, and we're happy to show her the start of what we're building out here to diversify the tribe and fifth district's economy."