---

FOREIGN-TRADE ZONE
---
Iron Horse received its designation as a Foreign-Trade Zone in 2014 as a magnet site of the Port of Greater Oklahoma City's Foreign-Trade Zone #106.
If you conduct international business, locating in a Foreign-Trade Zone will help you save money and take advantage of efficiencies in customs procedures. In addition to our strategic location in the geographic center of the United States, Iron Horse is ideal for businesses importing and warehousing, manufacturing or assembling with imported goods, as well as distribution centers.
Duty elimination on:
Manufacturing in the U.S. and selling domestically.
Utilizing pick-and-pack operations where the "set" has a lower duty rate than the individual pieces.
Previously Imported material, which is re-exported.
Rejected, scrapped, waste or return-to-vendor imported material.
Sales of imported materials or finished products containing imported components to companies operating in other U.S. Foreign-Trade Zones.
Selling to the government
Duty reduction on:
Duty deferral until merchandise is shipped from the Zone into customs territory.
Ability to hold most merchandise subject to quotas until the quota opens and/or ability to bring goods into the Foreign-Trade Zone and subsequently re-export them.
Increased flexibility with just-in-time delivery, quotas, and reduced customs delays.
Ability to hold merchandise in a Foreign-Trade Zone indefinitely.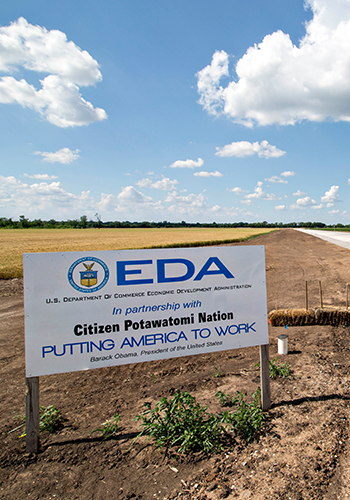 SAMPLE CASE STUDIES OF USING FTZ BENEFITS
Weekly Entry Cost Savings
The Weekly Entry Process available to companies operating within the FTZ can result in savings of up to 85 percent on entry and processing fees. Entry and Merchandise Processing Fees can be paid weekly, rather than daily, saving time and brokerage fees, as well.
Savings on duties through assembly in FTZ
A company that sells first aid kits imports most of the kit components from Asia – items like bandages, gauze pads, cold packs, tape, scissors, tweezers, rubber gloves, metal cases, etc. The kits are assembled in the U.S. Most of the components have import duty rates of two to three percent. The duty rate for the metal boxes is 17 percent, but the import duty rate for complete first aid kits is zero.
Example:
| | |
| --- | --- |
| Annual Duty savings from assembly in FTZ: | $77,600 |
| 52 entries per year at $485: | $25,220 |
| Annual savings: | $52,380 |
Example:
| | |
| --- | --- |
| Annual value of kit components: | $10M |
| Averaged duty rate of components: | 10% |
| Annual Duty savings from assembly in FTZ: | $1M |