Living Here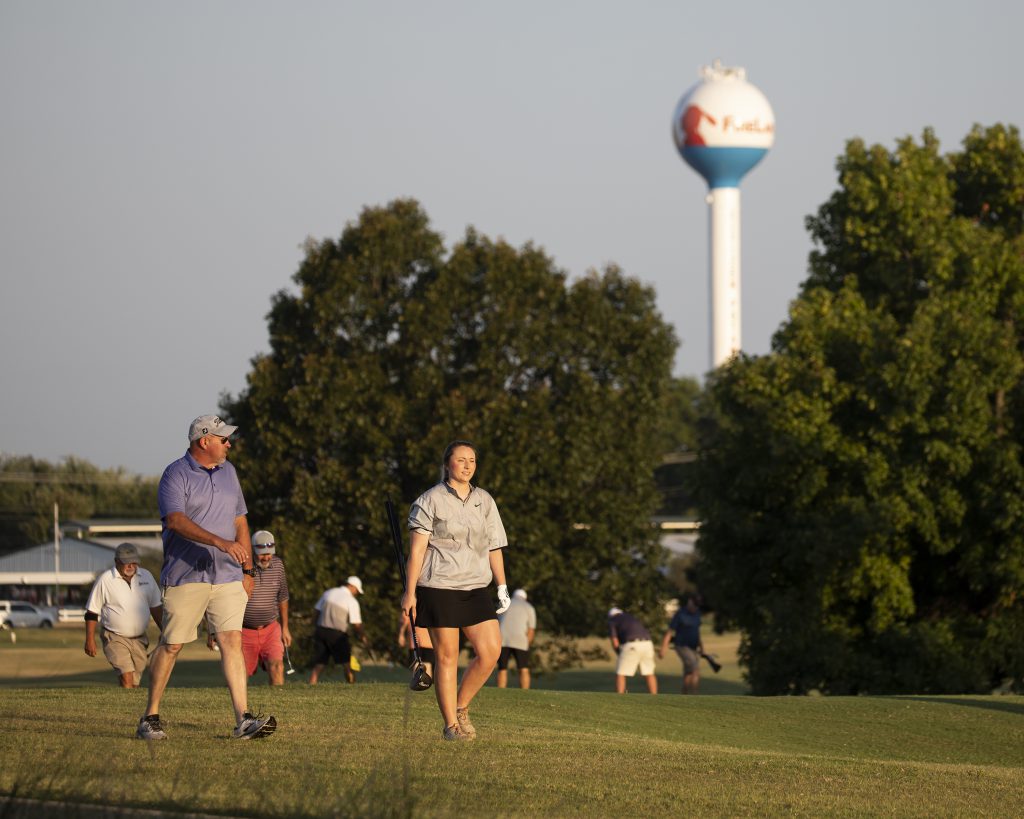 Elementary and Secondary Education
Pottawatomie County has a number of highly rated educational resources. Whether your employees are looking for elementary and secondary school districts, or higher education vocational learning, a number of great resources within a 10-25 minute drive of Iron Horse.
Vocational Education
Oklahoma's nationally-renowned Career Tech system shapes workers who have an employment path in trades, agriculture and STEM ahead of them. Iron Horse's partnerships with local educational institutions can assist with continuing education and workforce development goals for industrial park tenants.
Higher Education
Iron Horse's proximity to a number of major highways and interstate transportation routes isn't only helpful for logistics. The park is a ten minute drive from one of the state's leading private, higher education institutions and within an hour's drive of the state's two major public universities. Nearby junior and community college opportunities allow plenty of higher learning opportunities classroom settings of all sizes.
Recreation
Employees at Iron Horse-based companies have many opportunities to use the park's prime location as a jumping off point for activities available both near and far. For those into the outdoor life, the areas east of the Oklahoma City metropolitan area are rife with good hunting and fishing opportunities. Boating, skiing and swimming are readily available a 10-20 minute drive from Iron Horse at local lakes.
If your time off the water is spent on other sports-related activities, there are three separate golf courses within a ten minute drive of the industrial park, starting with the 1 mile distanced FireLake Golf Course.
The Pottawatomie County community is an active one, and Iron Horse tenants and their employees have a wide range of activities available for all ages.
Shawnee Outdoors – 2 minute drive – Shawnee Outdoors Climate Controlled Indoor Shooting Range has 18 climate-controlled lanes at 25 yards and offers full firearms training curriculum, gun rentals and on-site gun storage and membership.
FireLake Ball Fields – 2 minute drive – FireLake's high quality facilities host amateur, high school and travel team softball competitions of all kinds.
FireLake Bowling Center – 2 minute drive – 24 state of the art lanes that regularly hosts PBA, collegiate, high school and amateur competition is just a quick drive from the park. A full service bar and grill inside make grabbing lunch or an after shift bite to eat an easy task, while kids' parties are always welcome on the lanes or inside the Redemption Arcade Game room.
If Big City activities are more your speed, the industrial park is a quick 30-40 minute drive to Oklahoma City, home to all the urban amenities one could think of, including:
Healthcare
The Pottawatomie County community is well served by SSM St. Anthony Shawnee, a comprehensive care hospital a short drive from the industrial park. The hospital is a part of the SSM Health network, a Catholic, not-for-profit health system serving the comprehensive health needs of communities across the Midwest through a robust and fully integrated health care delivery system. SSM St. Anthony SSM St. Anthony Hospital Shawnee offers:
Cancer Center
Cardiology Center
Center for Women
Sleep Lab
Surgical Services
Wound Care
The park's proximity to Oklahoma City puts patients in close contact with a number or highly regarded health systems, including:
For employees at Iron Horse who are members of federally-recognized tribal governments, there are a number of nearby, high quality tribal healthcare systems available including: