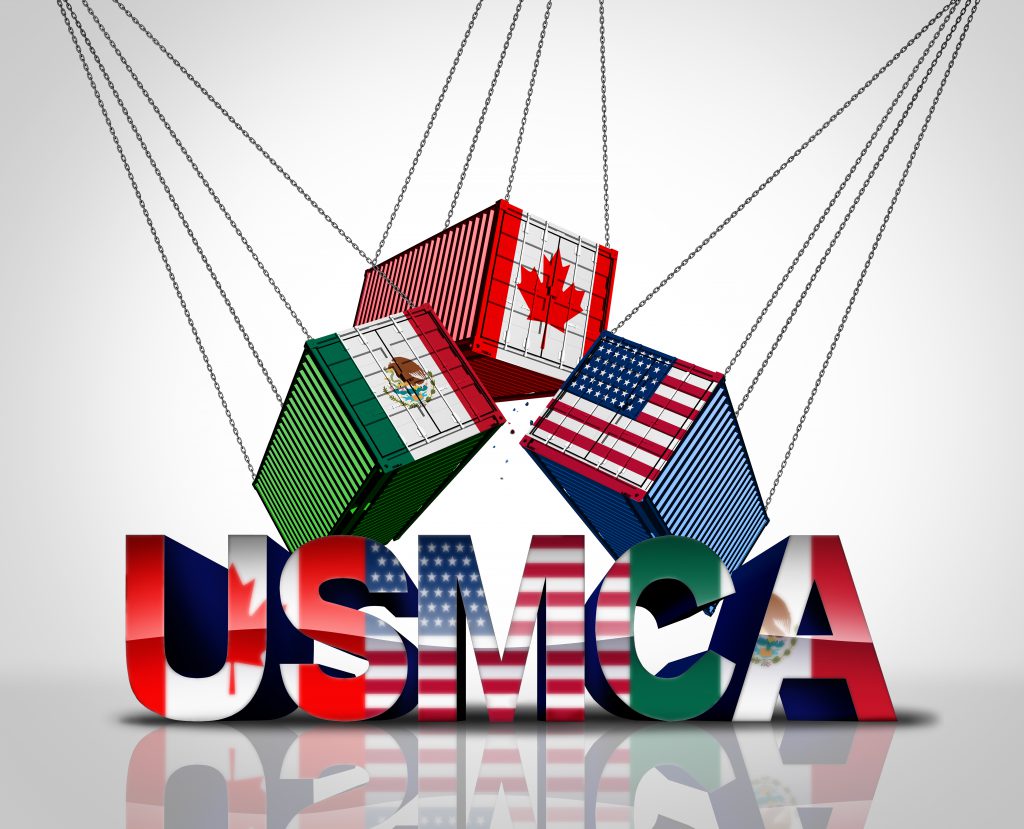 International trade across North America will soon get a boost following the passage of the United States-Mexico-Canada Agreement from the U.S. Senate. Following overwhelming bi-partisan support from both houses of Congress, USMCA's provisions will update areas that the 1994 North American Free Trade Agreement lacked.
Citizen Potawatomi Nation Planning and Economic Development Director, James Collard Ph.D., told The Journal Record newspaper that the agreement will also help the Nation market Iron Horse Industrial Park to international partners.
"All (the) adjustments (made in USMCA) are improvements (that) serve to make the state of Oklahoma, Iron Horse, Citizen Potawatomi Nation and all tribal endeavors much more competitive," Collard told The Journal Record's Daisy Creager.
According the piece, "Provisions most significant for Iron Horse are the establishment of a more predictable trade framework, inclusion of tribal governments as eligible public entities, updated rules of origin and simplification of administrative work, making it easier for small businesses to participate."
Additionally important, the Article 1.2 of the USMCA affirms the existing rights and obligations of past treaties, specifically the 1794 Jay Treaty and its Article 3 Provision concerning inter-tribal trade between Indian nations across the U.S.'s northern border.
"It is agreed that it shall at all Times be free to His Majesty's Subjects, and to the Citizens of the United States, and also to the Indians dwelling on either side of the said Boundary Line freely to pass and repass … and carry on trade and commerce with each other," reads the treaty originally crafted by Alexander Hamilton and negotiated by John Jay.
Iron Horse's magnet site designation under the Port of Oklahoma City's Foreign Trade Zone No. 106 allows manufacturers involved in import/export activities to pay lower tariff rates. A Canadian pipeline manufacturing firm celebrated its fall 2019 groundbreaking and became the park's first partnership. As more manufacturing and industrial enterprises take up tenancy, higher paying jobs and a boost to Pottawatomie County and Oklahoma's economy will follow suit.
"Iron Horse is good for Oklahoma, good for the other tribes. Everybody wins on this one," Collard said.
Read the full article from the Journal Record at cpn.news/natrade.
To learn more about Iron Horse Industrial Park, please visit ironhorsecpn.com.